Ladies, not all women like to have long nails, are you one of them?
We understand that the desire not to grow nails has several reasons such as health matters, comfort, work, mood, or even not knowing how to take care of it or do you have a habit like biting your nails? so it will be more comfortable to use short nails. Don't worry, even with short nails you can stay beautiful by doing some creations. Interested in using nail art as a powerful way to look trendy today?
Here are some kinds of nail art designs for short nails.
1. Two toned nails
Let's start with the simplest one first, two toned nails for short nails. Use two different base colors, can be very contrasting. With just these two colors, you can use a variety of different creations, whether they are made of squares like an example or overlapping each other.
2. Floral Ombre
Don't worry, short nails can still wear this flower decoration for a beautiful look. even the little flowers inside seem very cute. The most popular floral designs are daisy, sunflower, and rose.
3. Rainbow nails
Want to display several kinds of colors on your short nails, then the rainbow motif will be very much to your liking. You can also use cute Unicorn rainbow colors. Rainbow colour make your nails fun and bright.
4. Shiny Glitters
Interested in a variety of glitter-colored nail polish? You can wear it to make it look bright and charming. The advantage of using glitter is make your nails are shiny when exposed to light.
5. Pastel Colors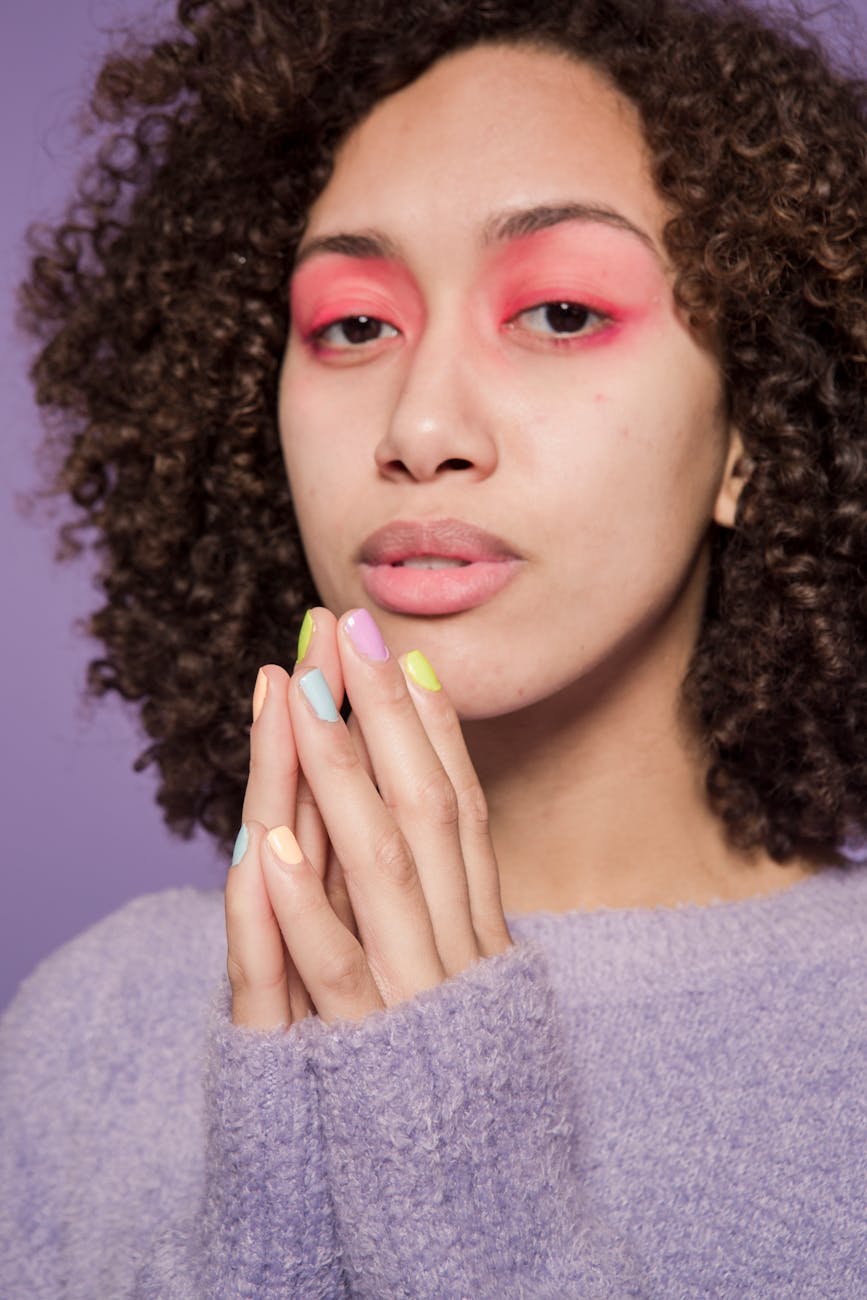 Are you a person who loves simplicity? Likewise in choosing patterns and colors for short nails? then try soft colors like pastels. Pastel colors are now a trend such as light purple, pastel pink, light blue, green, and light yellow.
So even if you have short nails, there are still lots of beautiful choices, right?
Do you feel interesting for some example of nail art design for short nails above? why don't you try one of these for a different style.