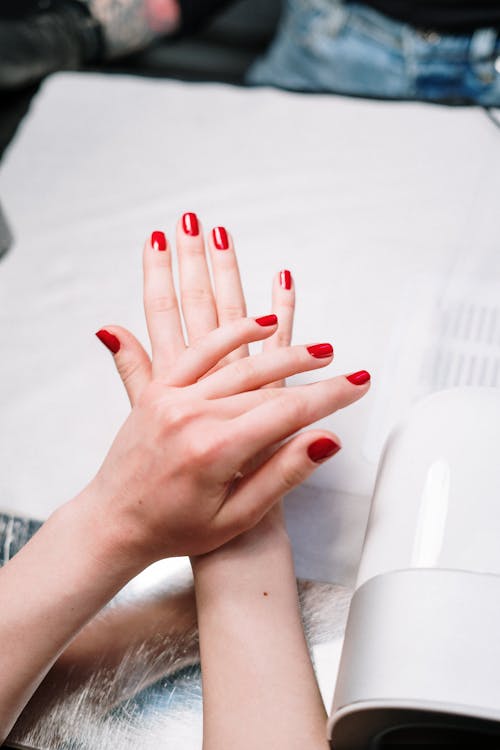 In addition to the presence of hair as a woman's crown, you will agree that nails and hands are a beauty shield for women. Why is that? Because the slender fingers decorated with charming colors and patterns will definitely be the main attraction for you. You yourself must also feel happy because just by watching the decorations on your hands and nails, you can also increase your level of confidence.
Especially at the beginning of 2022, there have been many new trends around women's nails, you must be interested in trying them, right?
So, here we describe the 3 best nail trends that you can use as a reference.
1. Marble Nails
Indeed, marble nails are not the latest trend this year, since 2021 this trend has become the idol of many women. However, nowadays, the available color choices are increasingly diverse, not only neutral and monochrome colors such as black and white, but bright colors also dominate.
2. Minimal Nails
For those of you who are fans of simplicity, you can choose this trend as the best trend that you can try. Because it carries a simple theme, the colors used are not more than one, as well as the embedded patterns are not excessive. Of course, the most familiar color is the nude color and the pattern that is often used is the line pattern, which will make your nails look elegant and fresh.
3. Velvet Nails
If you like metallic and glossy colors, which tend to look like the galaxy, this trend is for you. By combining shades of pink, blue, green, white, and other pastel colors, this trend will make your nails beautiful. In addition, it's up to you to choose one color or combine two to three colors at once, if it is applied to your nails, then it will look attractive.
We hope that the three nail trends above can help you choose which nail look suits you best, as well as what is currently popular in 2022. However, whatever your choice, you yourself can consider it suitable or not suitable for you.