30 Days Abs Workouts Challenge
Fat belly has been always everyone's enemy. People do anything to get rid of those fats out of our stomach. Moreover, people want to have six packs on our abs.
Following people's excitement, a trend started to spread around social media. That is a 30 days abs workouts challenge. How should this challenge be followed? Within 30 days, you should routinely do basically abs workouts, including sit-ups, crunches, leg raises (lying down while lifting both legs 30-45 degrees) and planking.
The intensity and frequency of exercise continues to increase from day to day. Starting with 15 sit-ups, 5 crunches, 5 leg raises and 10 planks on the first day. Then increase to 20 sit-ups, 8 crunches, 8 leg raises and 12 planking on the second day, and so on. Every three days, you may rest for one day.
With a gradual increase in frequency and little by little, the exercise will become lighter until you don't feel it. You've done 125 sit-ups, 200 crunches, 65 leg raises and 120 planks on day 30.
There are also those who have shown significant results in just 10 days, although they have not been maximized. Almost everyone starts to do this 30 days abs workout challenge.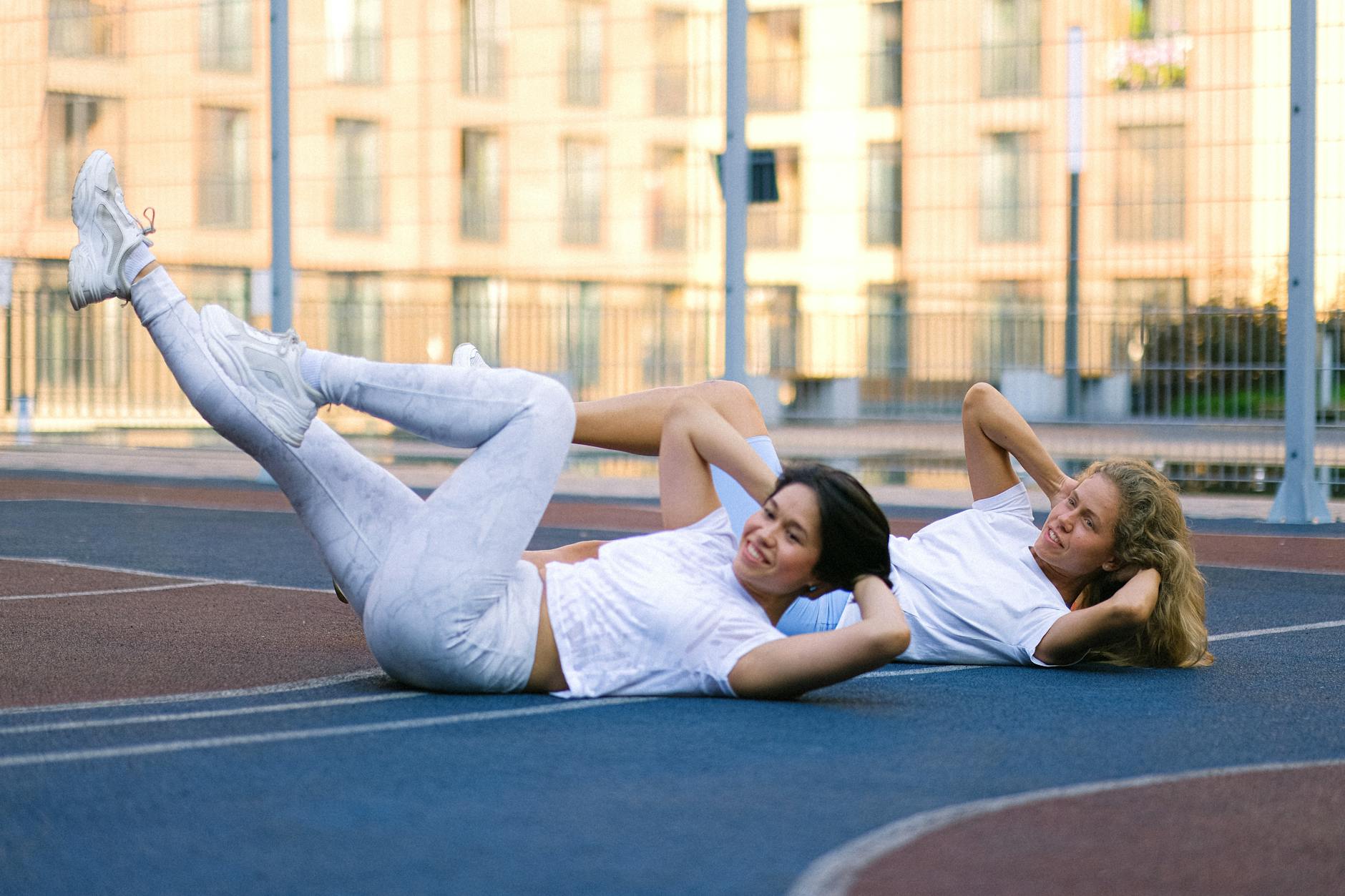 Crunch, sit-ups, leg raises and planking are types of exercises that focus on movement in the abdominal muscles. Makes the abdominal muscles contract so that they are firmer and perfectly formed. But this exercise only trains the abdomen, so it is more suitable for those who really just want to slim down the stomach. Meanwhile, if you want overall body slimming, a combination with other exercises is needed. For example with cardio training, weight training or flexibility exercises.
For optimal results, doing this exercise also needs to have rules. One of them is making the abs workouts challenge a priority because this exercise requires a lot of energy and high consistency.
So, are you ready to do the best 30 days abs workout challenge and show off your beautiful belly? Remember, the key is to be consistent!