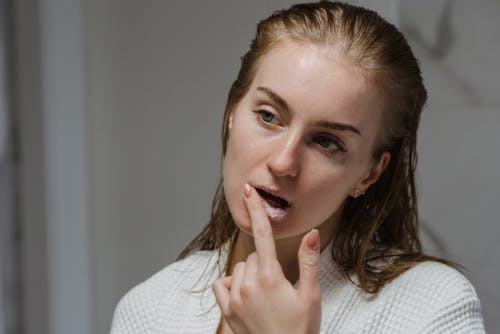 Chapped lips? Are your lips dry and pale? It's time for you to treat your lips using a lip scrub. After a whole day of using lipstick, the condition of your lips is definitely not as healthy as before. Because the content in lipstick is still not good for the health of your lips if you use it every day.
If you are confused about which lip scrub is right for you, here we have listed 3 of the best lip scrubs that you can try without regretting it.
1. Frank Body
This original lip scrub from Frank Body has a coffee-like smell and texture, with a function to treat chapped lips. In addition, the price is quite cheap, which is only $14.95 and you already get a lip scrub with natural ingredients such as coffee, macadamia oil, and raw sugar.
2. PRO KISS'R LIP-LOVING SCRUBSTICK
Unlike other lip scrubs, this lip scrub is shaped like a lipstick that you can brush on your lips at any time. Smells like vanilla, the ingredients for this lip scrub are no joke. It consists of coconut oil, apricot, soybean, and many more.
3. Dior Addict Lip Sugar Scrub
Who does not know this brand? Dior has released many products starting from skincare, clothing, and cosmetics. Of course you are already familiar with a brand as big as Dior, right? This time, Dior offers a lip scrub that claims to moisturize and nourish your lips at the same time. By only spending $35.00, you've got this lip scrub in the form of a lipstick and a sweet pink color. In addition, this product can also help your lips to exfoliate while giving a natural-glossy effect after using it. So actually, you don't need to use lipstick anymore if you just want to wear simple makeup.
Of the three products above, which lip scrub product catches your eye the most?