3 Great Step To Use A Hair Mask, Dry, damaged, branched, to textured hair is a problem that is often experienced by women. This damage can be caused by many factors, such as using hot styling tools, using the wrong hair products, stress, and so on. Therefore, one way to deal with damaged, dry, limp, and falling hair is to use a hair mask on a regular basis.
Hair mask are designed to provide good nutrition to your hair, which is why when you use a hair mask, it should be left on your hair for a few minutes to ensure full absorption. Just as a face mask works to nourish and hydrate your skin, a hair mask does the same for your strands. Even so, there are still many who do not understand how to use the right hair mask.
Check out the following review to find out how to use the hair mask.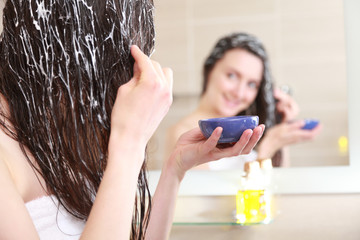 How to Use A Hair Mask :
1. Clean hair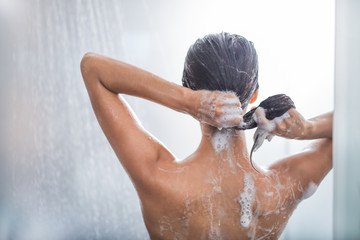 The first way to use a hair mask is to apply it to clean hair after shampooing. You can use a hair mask instead of conditioner. When rinsing, it would be nice if you use warm water to open the skin pores and cuticles so that the hair is ready to absorb the nutrients in the mask.
2. Apply hair mask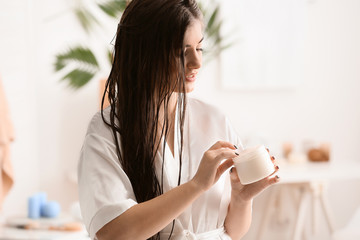 After rinsing, dry your hair with a towel and then divide your hair into sections. After sharing, you can pin or tie your hair to make it easier to apply the hair mask and apply the hair mask from the roots and scalp. After that, massage your head while applying a hair mask.
3. Let stand for a few minutes and rinse

After the hair mask has been applied evenly, wrap your hair with a warm towel so that the nutrients are absorbed. Let stand for about 20 minutes then rinse your hair with clean water. Dry and style your hair as usual.
That's how to use the hair mask to keep your hair healthy. Keep in mind that not all hair masks are created equal. They are designed to target specific hair needs. Therefore, you must choose a hair mask that suits your needs and the condition of your hair. For that, you can ask the hair stylist at the salon closest to your house for advice about which hair mask is best for you.