Want to have abs with simple workout that you can do anywhere and anytime? Try to do leg raise as a workout for abs. Leg Raise is a form of exercise that can help in toning the abdominal and hip muscles. Doing leg raise as daily routine would help a lot in strengthen abdominal core and make six packs shaped easier.
How to Do Leg Raise Correctly?
In order to get best six packs in enough amount of time, you need to do leg raise as a workout for abs correctly.
You can start by lying on the floor or mat.
Lie down with a flat back and waist,
Then, place your hands by your sides.
Then, spread your legs apart and lift. Keeping your legs straight, not bending, then lift as high as possible so that your toes or the toes of your shoes are visible.
Next, lower your legs slowly and measuredly.
Try to keep your foot going down at the same speed as when you lift your leg.
You can do ten repetitions three times every day to start feeling the changes. It may be sore for your muscle for several days but it's okay. You can lower your amount of the work or even take a rest until you feel strong enough.
The benefits from leg raise workout for abs
This workout for abs is known for its function to tighten the abdominal and hip muscles. In addition, this exercise is also touted to reduce back pain. this one exercise is able to increase the strength and stability of the core muscles of the body.
Other benefits you can get from this simple workout for abs routine are:
• Tighten the lower abdominal muscles,
• Maintain posture,
• Maintain body fitness,
• Eliminate excess stress,
• Maintaining body health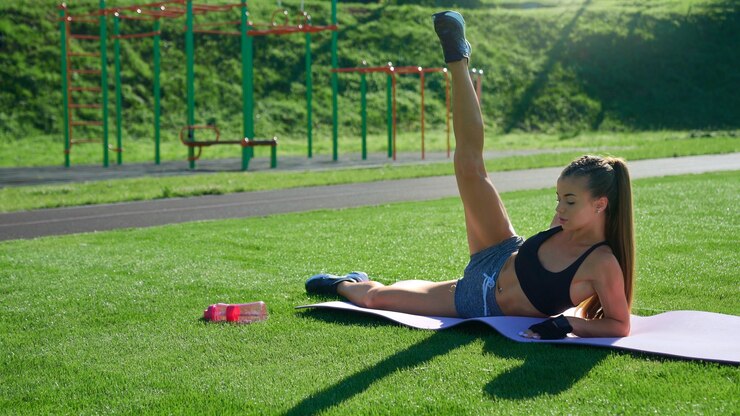 Now you know that this workout for abs that can be done anywhere could bring you to the goals you're aiming for. Remember, patience, diligence, and hard works will pay off so don't ever give up, instead always give your best!